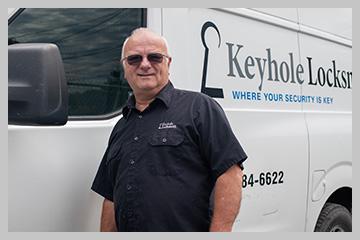 Jim King
The owner of the Keyhole Locksmith is Jim King. He brings 40 years of locksmith experience to our shop and he prides himself on his ability to stay up-to-date on the latest locksmith trends and technologies. Jim and his wife Janet live on 10 acres near Pleasant Hill. They have some sheep, a Llama, 2 dogs and 2 cats. He likes to go camping in his RV when not busy at the Keyhole.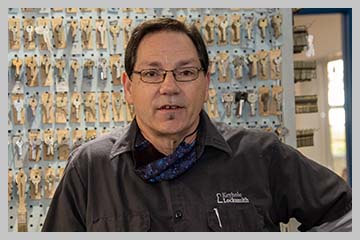 Eldon McMichael
The employee who has worked at our shop the longest is Eldon McMichael. He has worked here since 2003. He is highly skilled in all aspects of locksmith work, but he specializes in antique and unique lock projects. He is an avid gun collector and has many interesting pieces.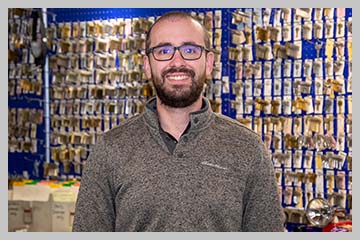 Jerry King
Then there is Jerry King who is Jim's son. He is a third generation locksmith and has worked at the shop since 2005. We rely on his expertise with automotive locksmithing along with his many other skills. He is taking us into the future of automotive electronic locksmithing which involves circuit board level reprogramming of the car computers. He, his wife, and two sons live in Monroe.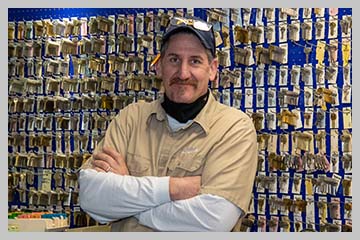 David Howard
David Howard joined us in late 2013. He spent many years as a carpenter involved in building houses. His skill set is serving him well as he learns the finer points of the locksmithing trade. He is a collector of certain antiques such as old cast iron cooking utensils and lanterns.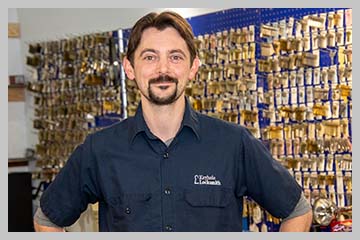 Matt Van Houten
Matt joined our team in September 2020. He and his family relocated here from New Jersey. Matt ran a locksmith shop at the New Jersey Shore for 5 years.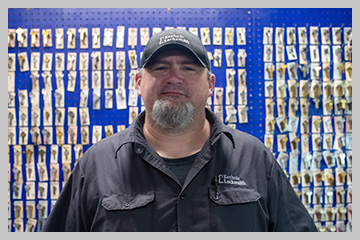 Adam Brown
Our newest employee is Adam Brown. He spent many years as a locksmith in Klamath Falls and relocated to Eugene in 2020. He enjoys camping, hunting, fishing, and the outdoors in general. We are happy to add someone with his extensive experience to our team.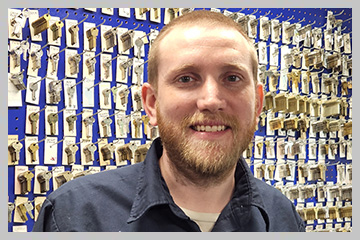 Kevin Burkholder
This is Kevin Burkholder. He started working here in June of 2017. Kevin is the only Beaver fan here as all the rest of us are Duck fans. We all get a kick out of ribbing him about that. He enjoys wearing his Beaver gear here at work in Eugene when he can. Even our customers give him grief about it as this is Eugene, home of the Ducks. He is an avid computer gamer as well.