Expert Automotive Locksmithing
For all vehicle makes and models
We Specialize in Automotive Security and Computers
We are experts at taking care of all your auto lock projects. If you drive a late model car with a transponder key or an antique from early last century we have the experience needed to keep the locks on your car functioning properly.
If you've lost your keys, or the remote, even on a late model car with electronics, WE CAN HELP YOU. You are not stuck with the dealership. We have the most up to date diagnostic tools available on the market.
If your keys have been stolen, we can offer options to keep your vehicle secure.
We have the most common automotive locks in stock, and have competitive pricing on OEM or original locks.
We have service kits for virtually all makes and models of automotive locks. Unless your lock is visually damaged or extremely worn, we can most likely rebuild it for a fraction of the price of replacements.
We also now offer complete Automotive Diagnostics, ECU (And any other on board computer) programming, Flashing, and replacements.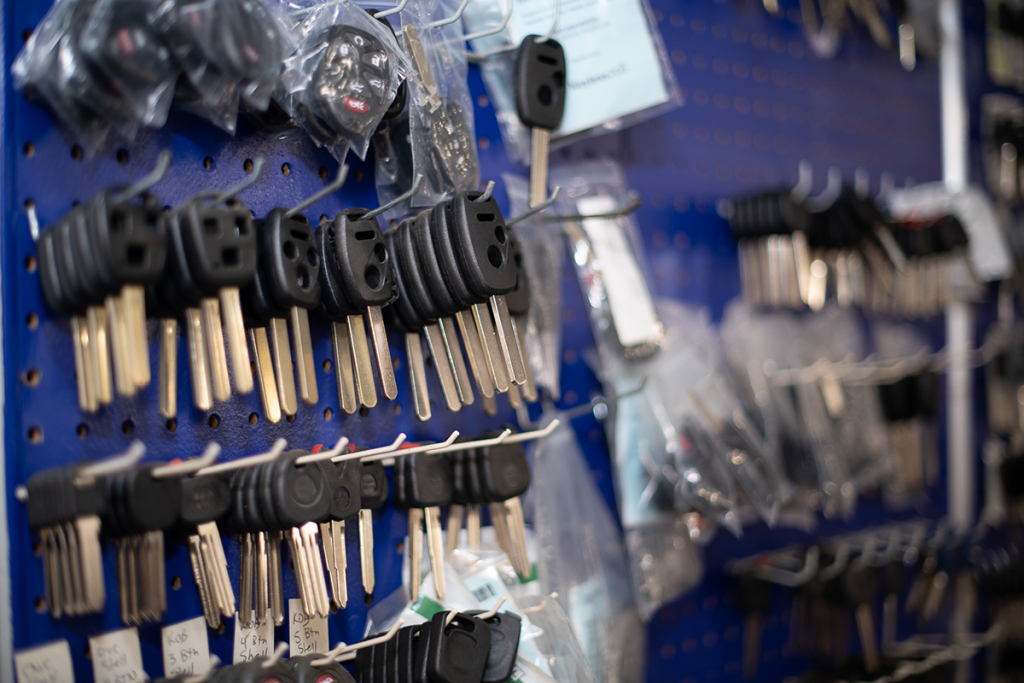 Our Vehicle Lock Services Include:
The computers and theft systems in automobiles have become increasingly more complex. Because of this, much of what we do with your keys and alarms also allows us to do advanced programming and repairs on the many systems in modern vehicles. Computers cannot simply be plugged in to function. All systems must recognize each other, and are typically paired by VIN. This is where our expertise comes in.
ECU/PCM/BCM programming, pairing and reflashing offered on most vehicles. This includes most previously "Dealer only" European Vehicles

Programmable parameters - such as fast blinkers due to LED swaps, auto door locking etc.

Immobilizer or Wireless(Keyless entry) Control Modules
EEPROM work is now being offered as well. A simple explanation of EEPROM is directly reading and writing the memory on a computers circuit board. Think computer level repairs rather than dealers just replacing parts. Some manufacturers have made programming certain features, such as VIN writing, or lost key reprogramming impossible through the OBD port. This previously forced you to pay extravagant rates for new computers from the dealer in the case of ECU damage or lost keys for certain vehicles.

EEPROM work allows us to directly transfer data from one computer board to another without the need for any on vehicle programming. This enables programming of previously unprogrammable keys, or the use of used ECU's when previously impossible. In some cases, you could bring us a damaged computer, and a donor. We could hand you the computer ready to plug into the vehicle and drive, no further work necessary.

A current example of where this can save you BIG money is model year 14 to current Subarus in a lost key situation. Currently Subaru is pulling and replacing the Body Integrated Unit. The dealer has no way of programming a key if all keys are lost with the systems they use. Depending on the model, the dealers are quoting $2000-$3000 to simply replace the module.We are able to use your existing BIU for typically 10-30% of what they may charge.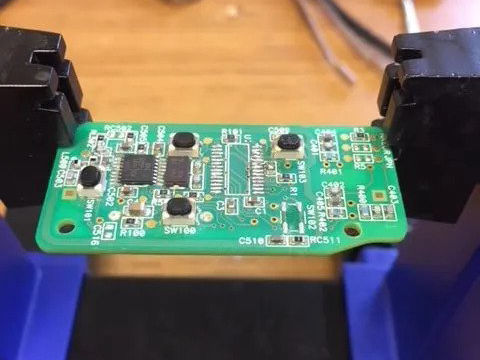 Don't hesitate to call us anytime 24-hours a day for emergency lockout service.
541-484-6622